Other Books by Bruce Golden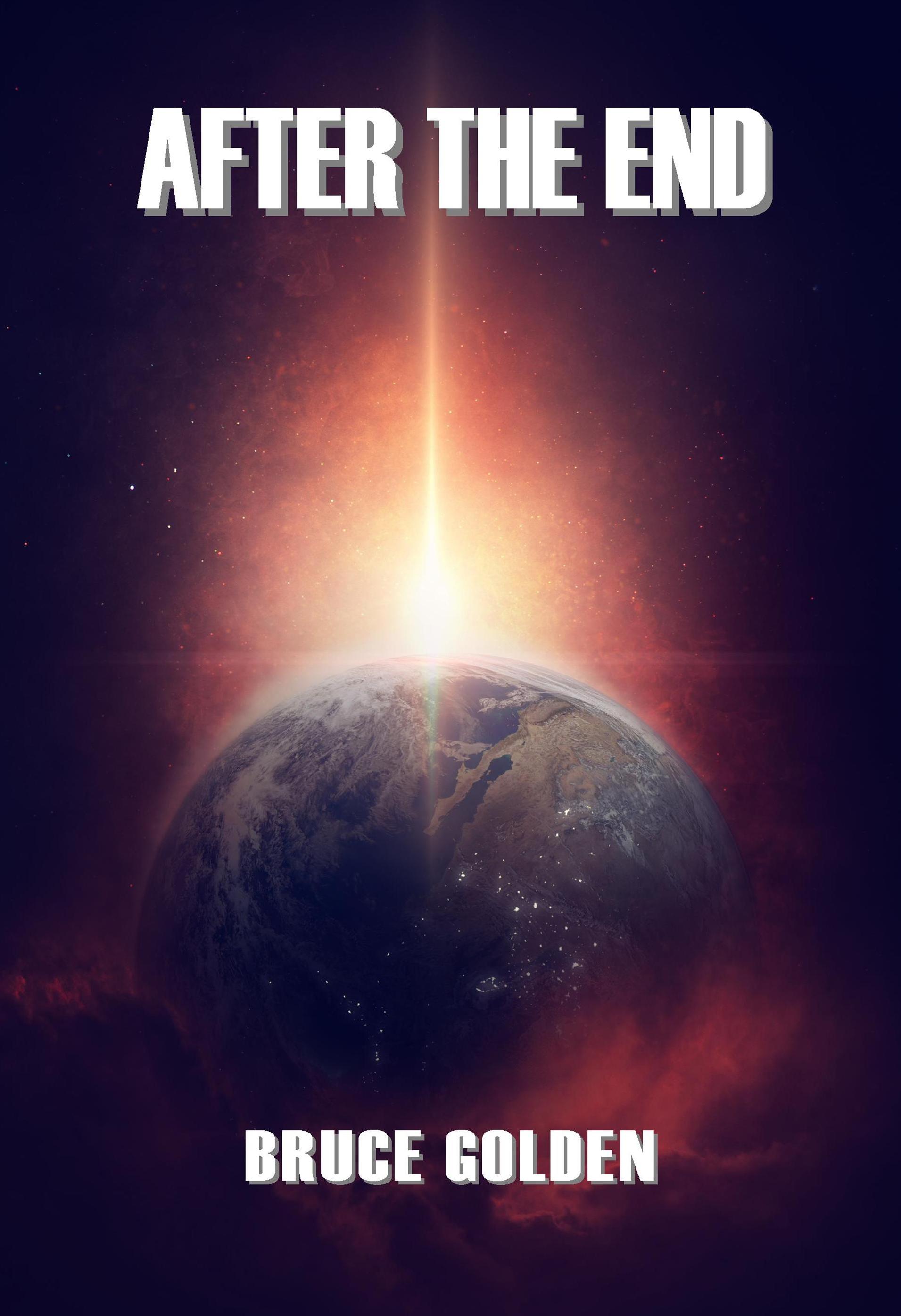 "A cut above your average apocalypse novel...There are shades of Bradbury and Jeff VanderMeer and the scope of Dan Simmons, while all the detail is in just the right places; there's enough science to keep things realistic but not too much and the story is well-paced and easy to read. Plus there's a healthy pinch of imaginative sci-fi with a neurotic master computer and a few extra-terrestrial surprises as we head towards a thrilling and satisfying end."
Mythaxis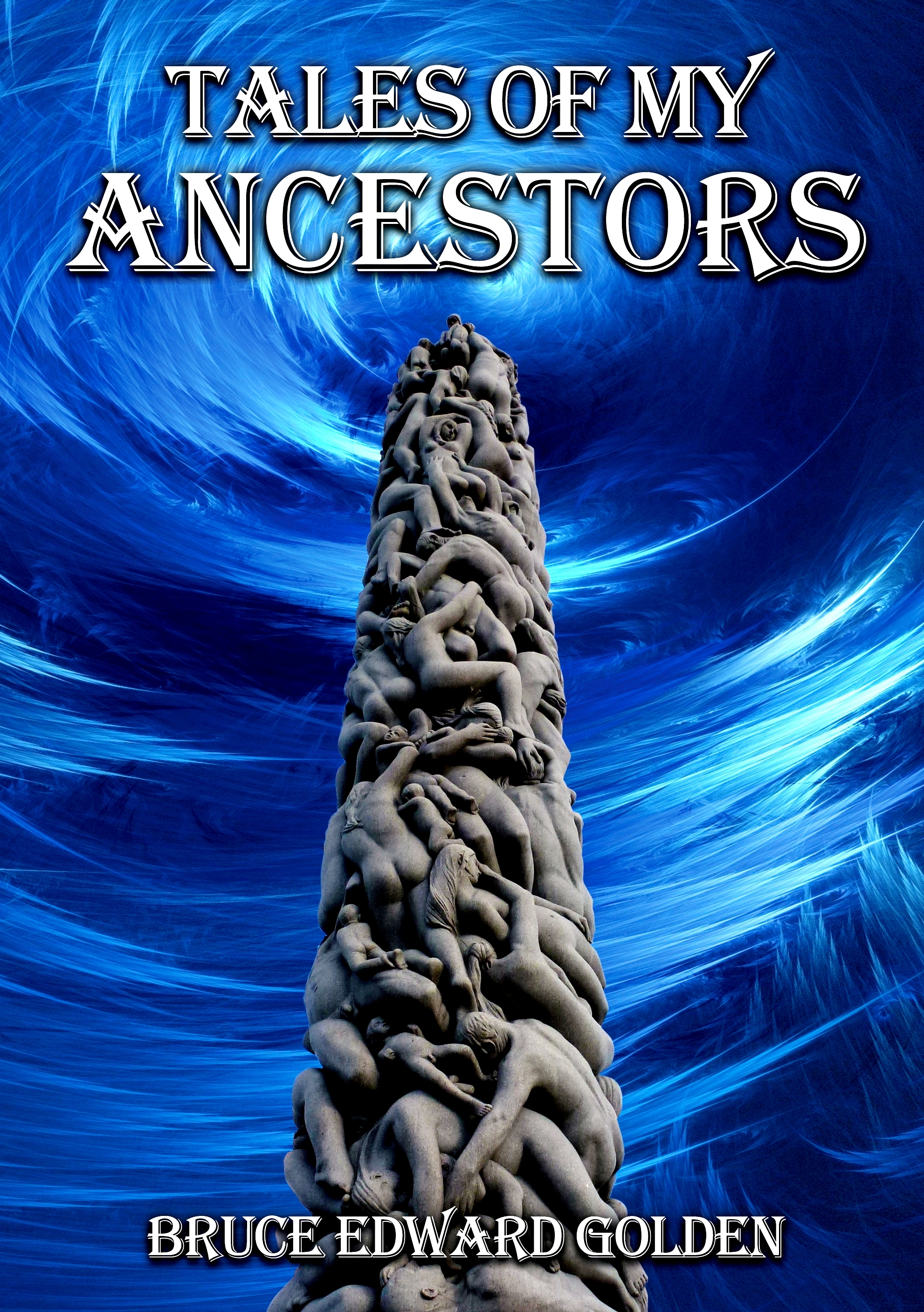 "Its narrative style is quick-moving, spare, and dialogue-heavy . . . almost cinematic in nature . . . the feel of the
History Channel broadcast via The Twilight Zone."
Speculative Fiction Reader

"Concept is unlike any
other book . . . well-written, engaging, historically fascinating, and a nice mix of thought-provoking adventure, humor, fantasy, and science fiction . . . a compelling page-turner that always kept me entertained.."
The Future Fire



---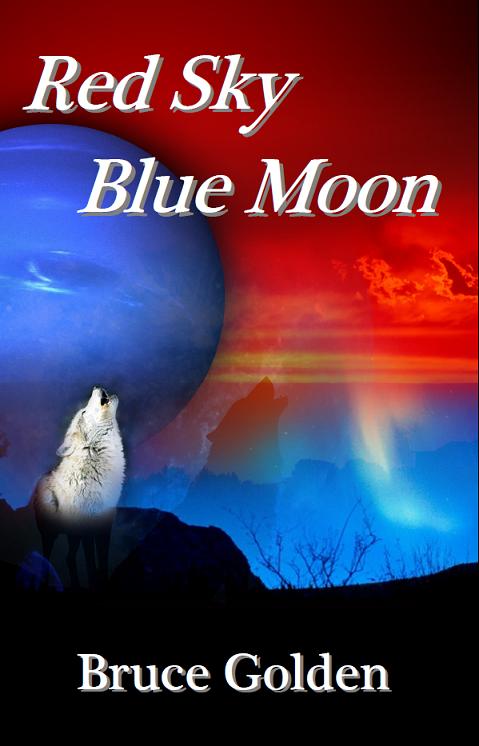 "With thematic echoes of Dune, Dances with Wolves, and The Last Samurai, Red Sky, Blue Moon is an epic tale of adventure and arrogance, discovery and desire, courage and greed."

New Myths

"Golden has taken the history, traditions, and cultures of the Sioux and the Vikings, and woven them into a completely new world, much the way Frank Herbert used Islamic culture in Dune."
SFRevu



---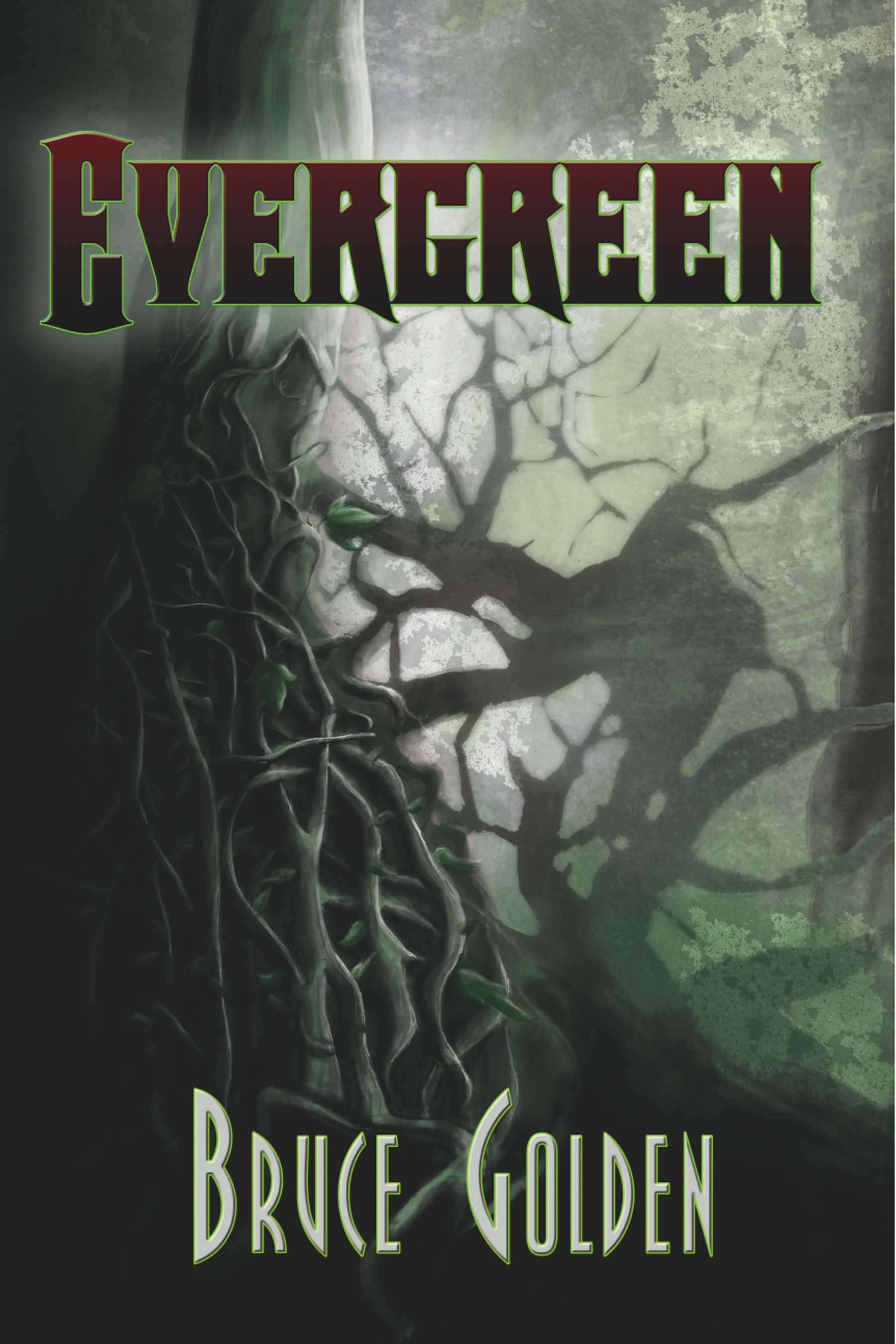 "A fantastic milieu . . . a true character story . . . one incredible climax."

Midwest Book Review

"Characters aplenty--both protagonists and colorful supporting types--vividly-drawn, realistic individuals whose dialogue is authentic."
Internet Review of Science Fiction

"Everything you look for in a great science fiction read . . . By the time the book ended, I only wished it were longer."
The Future Fire

"Believably tormented characters, unique world-building, realistic dialogue, adventure, exploration, alien lifeforms . . ."
SFFWorld.com

"Exploring emotional conflicts and human foibles ranging from revenge and redemption to love and obsession . . . foreshadowing is subtle, building dramatically."
SFRevu



---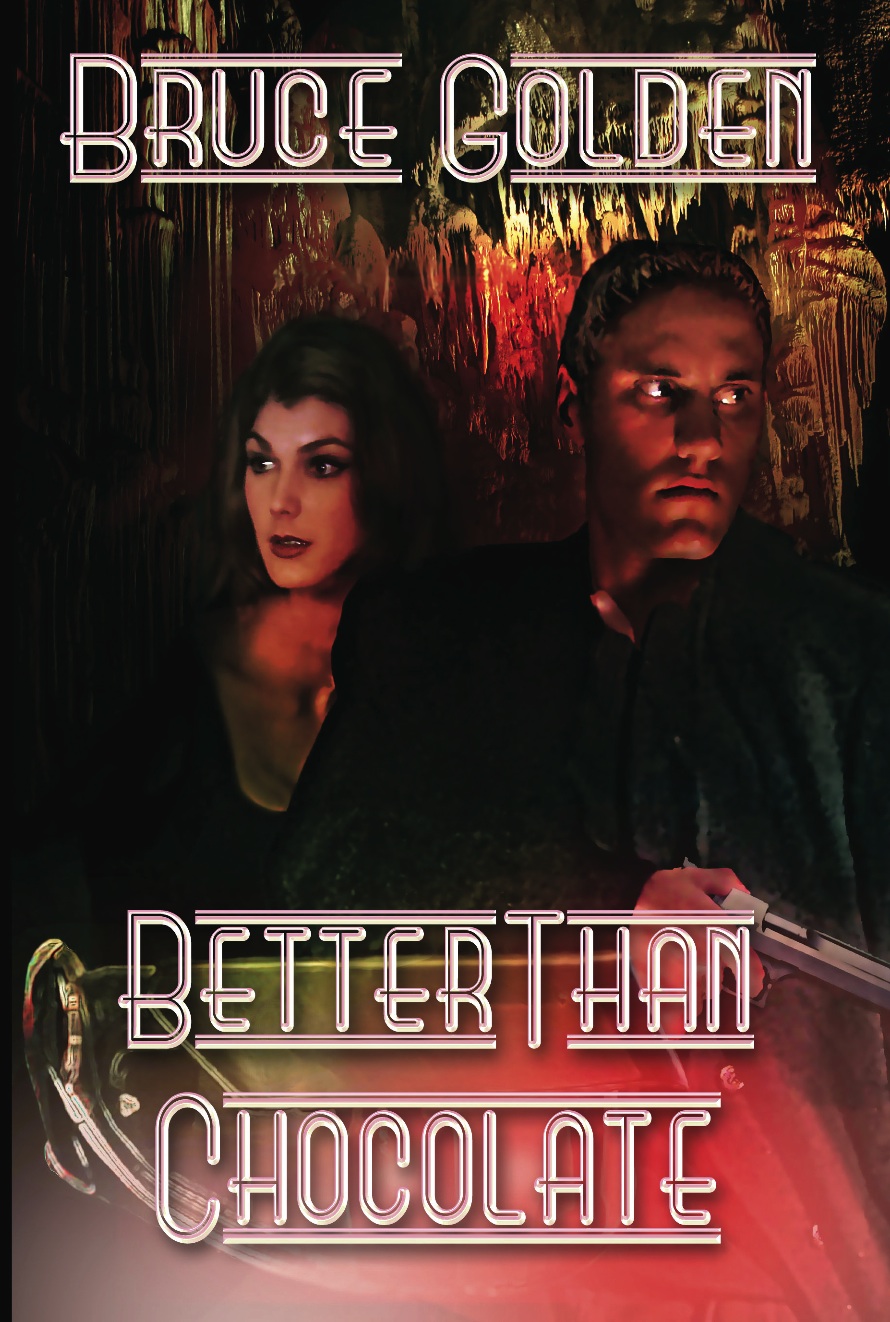 "If Mickey Spillane had collaborated with both Frederik Pohl and Philip K. Dick, he might have produced
Bruce Golden's
Better Than Chocolate."
Asimov's Science Fiction"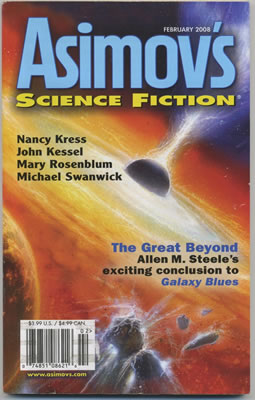 "Bruce Golden's gonzo police procedural of the future mixes aliens, sex, and murder into a hard-punching satirical adventure that inserts its stilettos of critical wit so stealthily that you'll die laughing."
Paul Di Filippo

"Its vibrant characters are both larger-than-life and true to it . . . a delicate balance of parody
and punchy realism."
SFRevu

"The understated satirical tone of the book makes it anything but a cliché . . . a lively, fun read—it keeps you turning pages and wanting more."
PaperCuts Library Journal

"Though character-driven, this book has atmosphere and action to burn, while delivering sometimes-profound social commentary on issues like freedom, sexual repression, privacy, morality, and religion, all with biting satire and comic undertones . . . Golden's talent for creating original characters is matched by his uncanny gift for clever but realistic dialogue, which crackles and pops off each page. Jam-packed with double entendres, tweaked expressions, and futuristic jargon, this book is damned fun . . . a fast-moving, entertaining read you won't be able to put down . . . Better Than Chocolate is pure sci-fi satisfaction, living up to its title in delicious spades."
Razar Magazine



---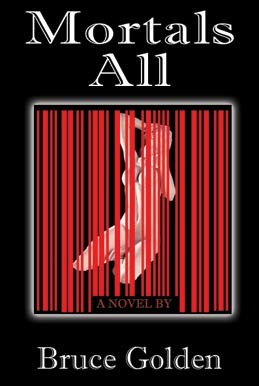 The science fiction novel about love, lust, and what it means
to be human.


Zach was just looking for a novel
one-night stand.
Mary was searching for her
place in the world.
They found each other.

In a future world, where the creation of artificial humans has led to a caste of "non-people," the fight for civil rights takes on new meaning. A loner who's an
expert on lust but a novice when it comes to love, falls for a naive but beautiful androne. He teaches her what it means to be human, but can't give her what she really wants--her freedom.

"Steeped in the ambience of classic 1950's Galaxy magazine ... social satire, irreverent anti-establishmentarianism, and pseudo-hardboiled narration ... Golden writes with zest and good pacing ... a certain flippancy of characterization
and delivery ..."
Asimov's Science Fiction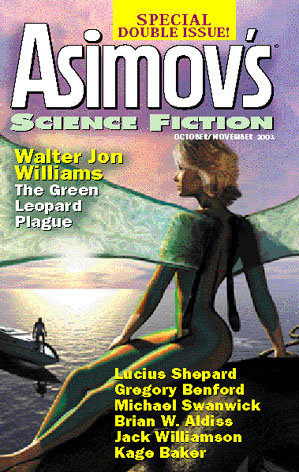 " A sexy, sometimes satirical take on a unique and forbidden relationship ... a wry look at the human condition in the tradition of Heinlein and Asimov ... science fiction with heart, and a book destined to leave a lasting impression."
Speculative Fiction Reader


Buy SIGNED Copies of
Evergreen
Better Than Chocolate
Dancing with the Velvet Lizard
Mortals All or
Red Sky, Blue Moon
Directly from the Author.



---
Therefore I Am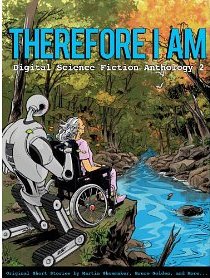 A Science Fiction Anthology

---
Sci-Fi Magazine 2009 Almanac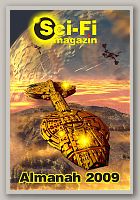 Romanian almanac of essential science fiction featuring the stories of Robert Heinlein, Bruce Golden, Robert Silverberg, Poul Anderson, Gregory Benford, Theodore Sturgeon & more

---
North of Infinity II
An Anthology of Short Fiction
Featuring the Works of Robert J. Sawyer, Bruce Golden, & others

---
War of the Worlds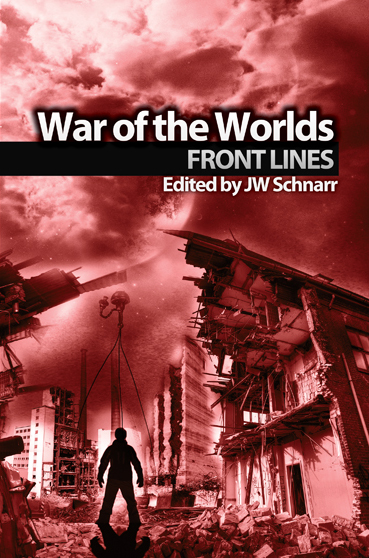 An Anthology of Short Fiction
Paying Homage to the H.G. Wells Classic

---
Scary Kisses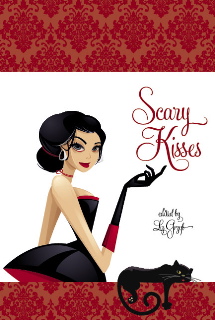 A Collection of Speculative Fiction About Love, Lust, Romance, & Passion


---
Warrior Wisewoman 3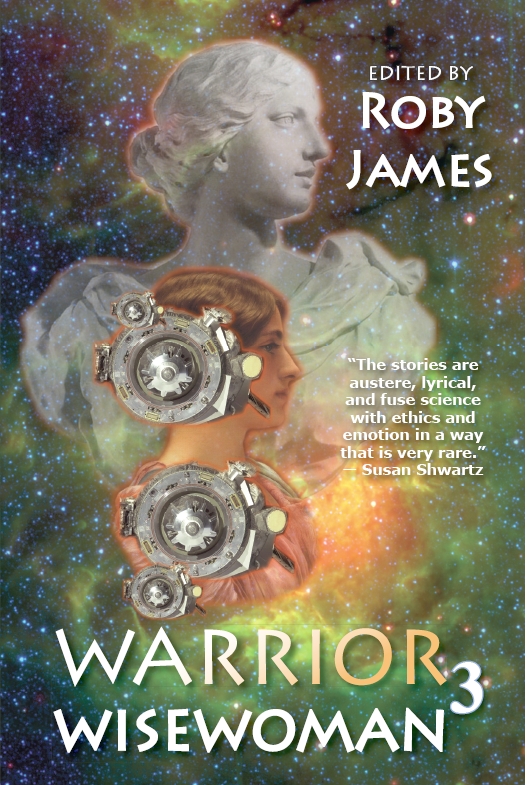 The Distaff Side of
Speculative Fiction

---
Book of Shadows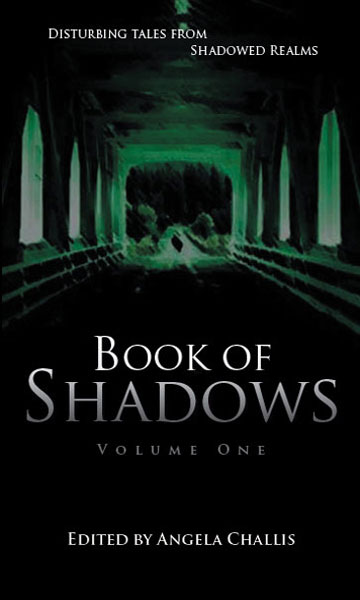 An Anthology of Short Horror Stories

---
Top International Horror 2003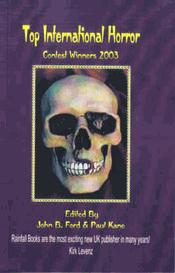 Winners of the 2003 International
Horror Story Contest


---

Who is Bruce Golden?
An Interview with Bruce
Contact Bruce
Interview with the San Diego Union-Tribune about Monster Town>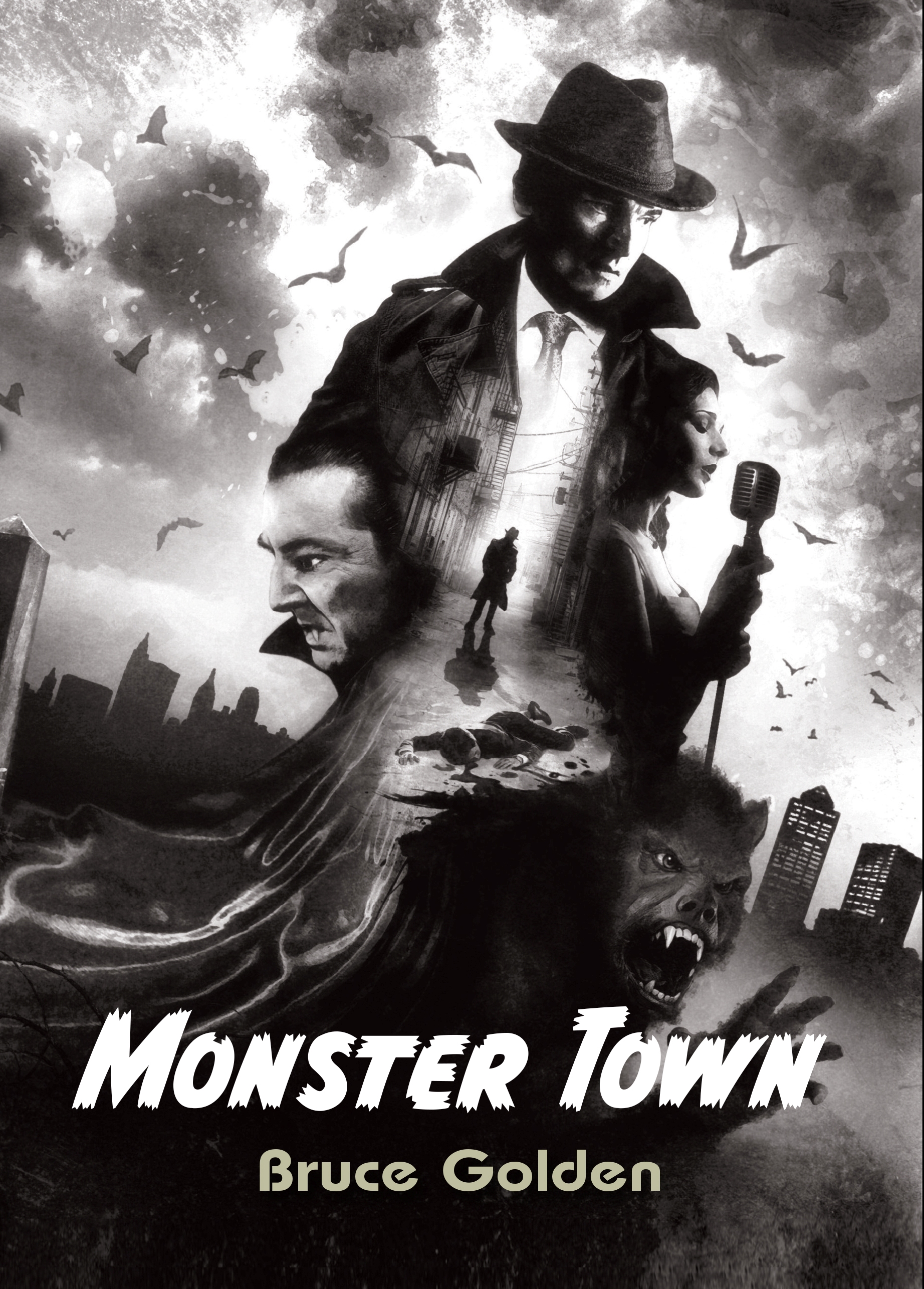 In the late '50s, all the old monsters of black & white horror films have come to live in a ghetto of Hollywood, now that they're no longer in vogue. They played themselves in the movies, but now most of them are just regular people with regular jobs.

Private Investigator Dirk Slade, haunted by his own inner monster, is looking for the killer of his best friend, as well as a missing teenager--the son of Dracula.

This satire on old film noir and hard-boiled detective stories plays its mysterious plot straight, despite the quirky characters and sardonic narration.



Read an interview about the creation of this monster

Read Chapter One of Monster Town
______________________________________________________________________


Save a Tree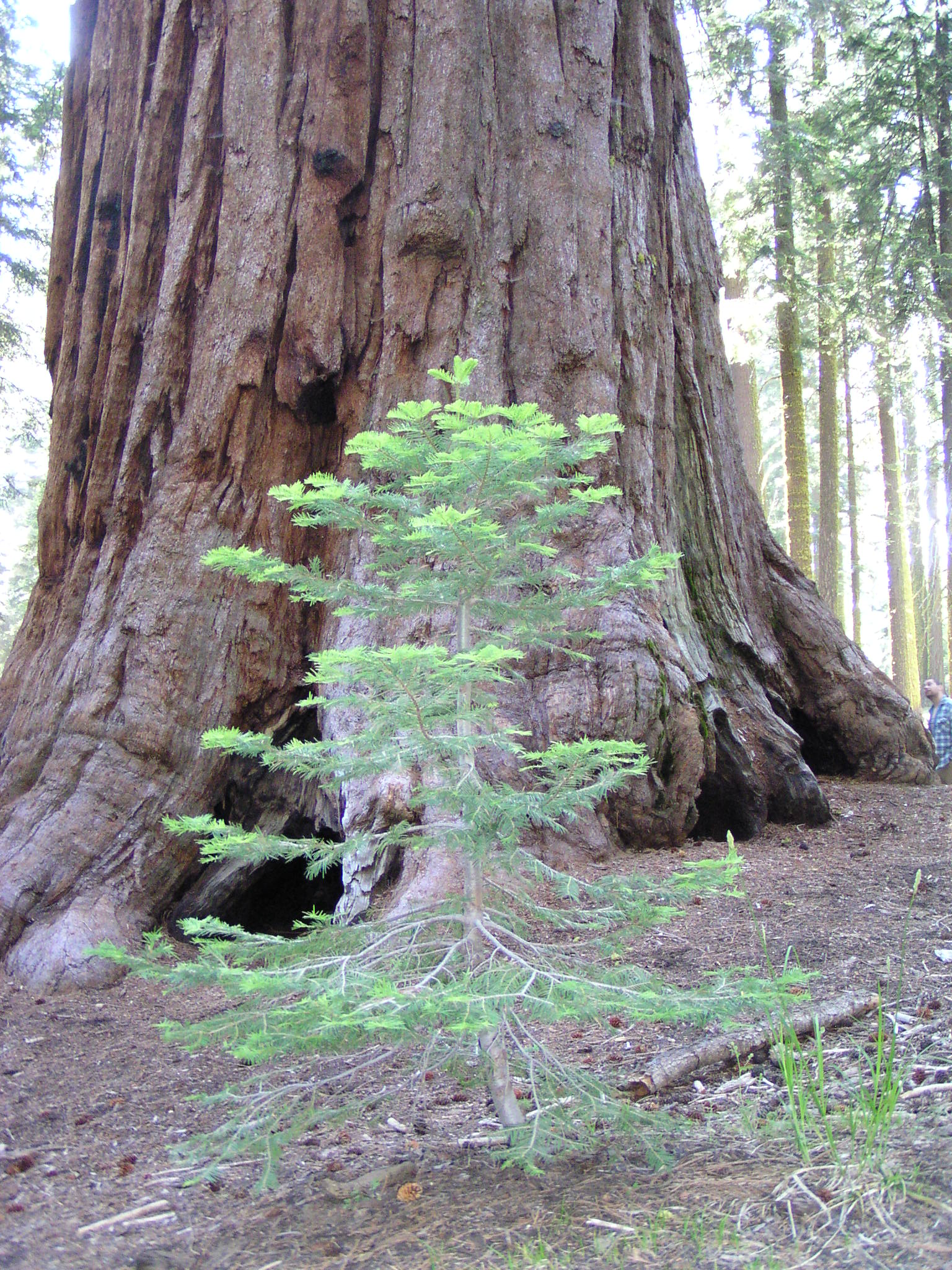 Buy an ebook


After The End
Monster Town
Tales of My Ancestors
Red Sky, Blue Moon
Dancing with the Velvet Lizard
Evergreen
Better Than Chocolate
Mortals All
______________________________________________________________________


One of the Largest Collections of Speculative Fiction
Ever Published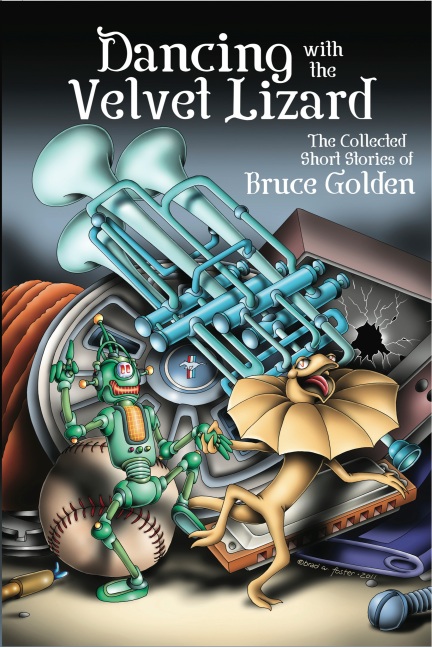 33 mind-bending tales of science fiction, fantasy, horror, and humor
by award-winning author Bruce Golden.

Journey into other worlds, other dimensions, and other times to meet an alien musician, a hideous sun demon, an apocryphist, a bedeviled baseball player, and an old woman resigned to living out her last days cared for by a machine. See what happens when a Native American shaman sends the government a bill for making it rain, and a 119-year-man drives his classic automobile into the middle of an insurrection, chased by flying cars. Discover a missing planet, lust potions, the color of silence, the wonders of phasing, the horrors of the withering, and the riddle of the whales.

_________________________



Ancient Secrets . . . an Alien Intelligence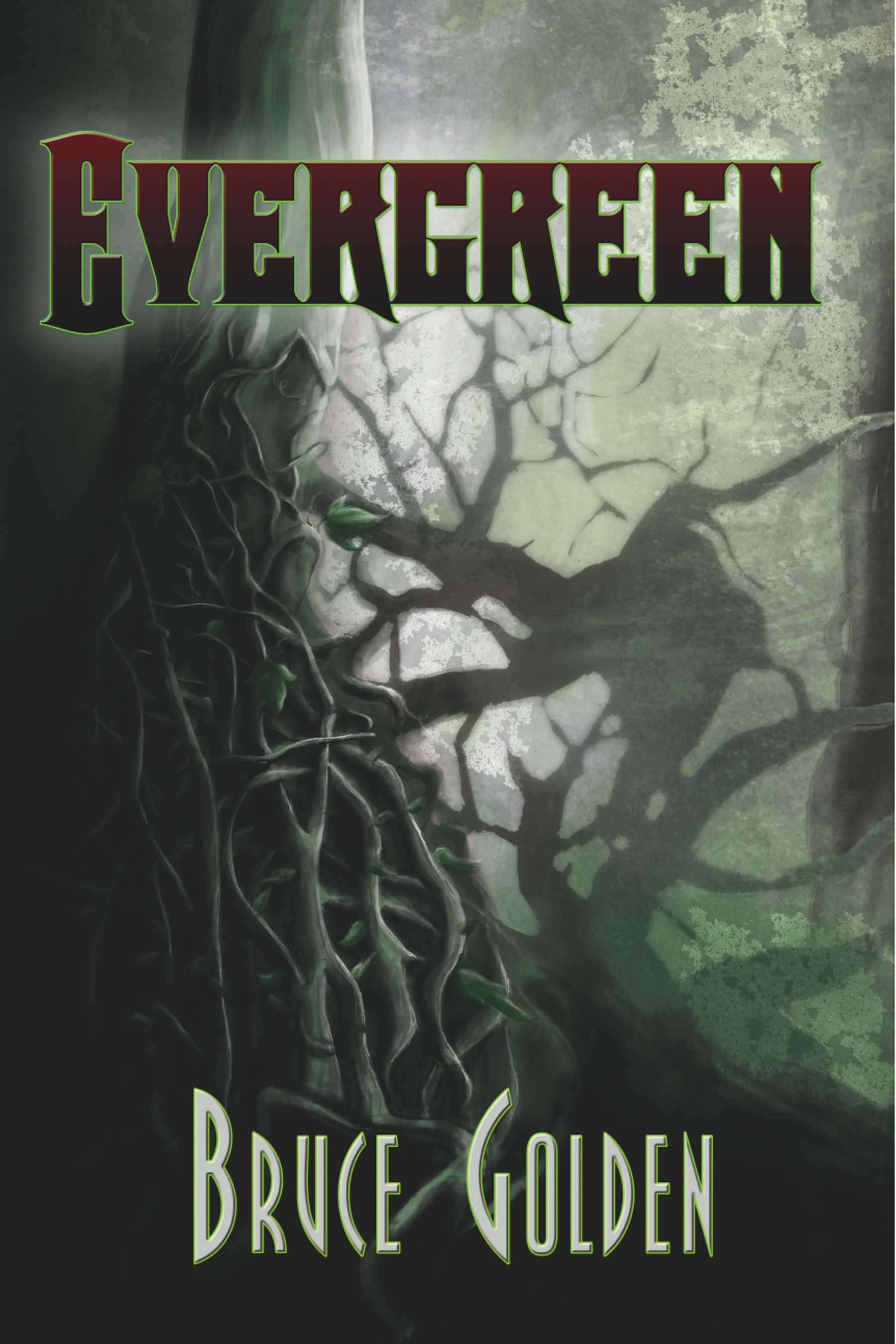 Spurred by the discovery of a 45,000-year-old artifact,
a heretic priest launches an expedition into the
unexplored regions of a frontier world in search of the fabled
City of God.

An exobiologist studies primate-like creatures she believes have
the capability to evolve into the first extraterrestrial sentient species, unaware of their mysterious origin.

A young man seeks his mother's killer amidst a rough and tumble camp of off-world lumberjacks.

A woman is torn between love for her husband
and lust for her stepson.

A guilt-wracked man finds himself recruited by a colonial rebellion
despite his desire to withdraw into narcotic dreams.


EVERGREEN
If a world could speak . . .
_________________________

"The creation and exploration of alien worlds is at the core of science fiction, and
Bruce Golden's new novel EVERGREEN shines proudly at the core of that core!
If you can imagine Ursula Le Guin channeling H. Rider Haggard, you'll have the barest conception of this stirring book, which centers around a mysterious artifact
and the people in its thrall.
Reminiscent of the work of Robert Silverberg, this planetary romance
will introduce lucky readers to a world both magical and spooky,
yet ultimately as tangible as your own backyard."
Paul Di Filippo, Hugo & Nebula Award finalist

_________________________



_________________________

Also Available From Zumaya Publishing
Noah Dane is a mid-21st Century San Francisco police inspector who, while hunting his partner's killer and investigating a pair of seemingly unrelated murders, stumbles onto a conspiracy that threatens all humanity. Chastity Blume is a celebrated talk show host known as "America's Favorite Virgin" who discovers the sinister plot while searching for the mother she never knew. Along with Noah's new crime-fighting partner, a Marilyn Monroe celebudroid, they lead a cast of quirky characters towards a climax of comically sexy proportions, where all the clues point to an insanely popular new virtual reality experience that's Better Than Chocolate.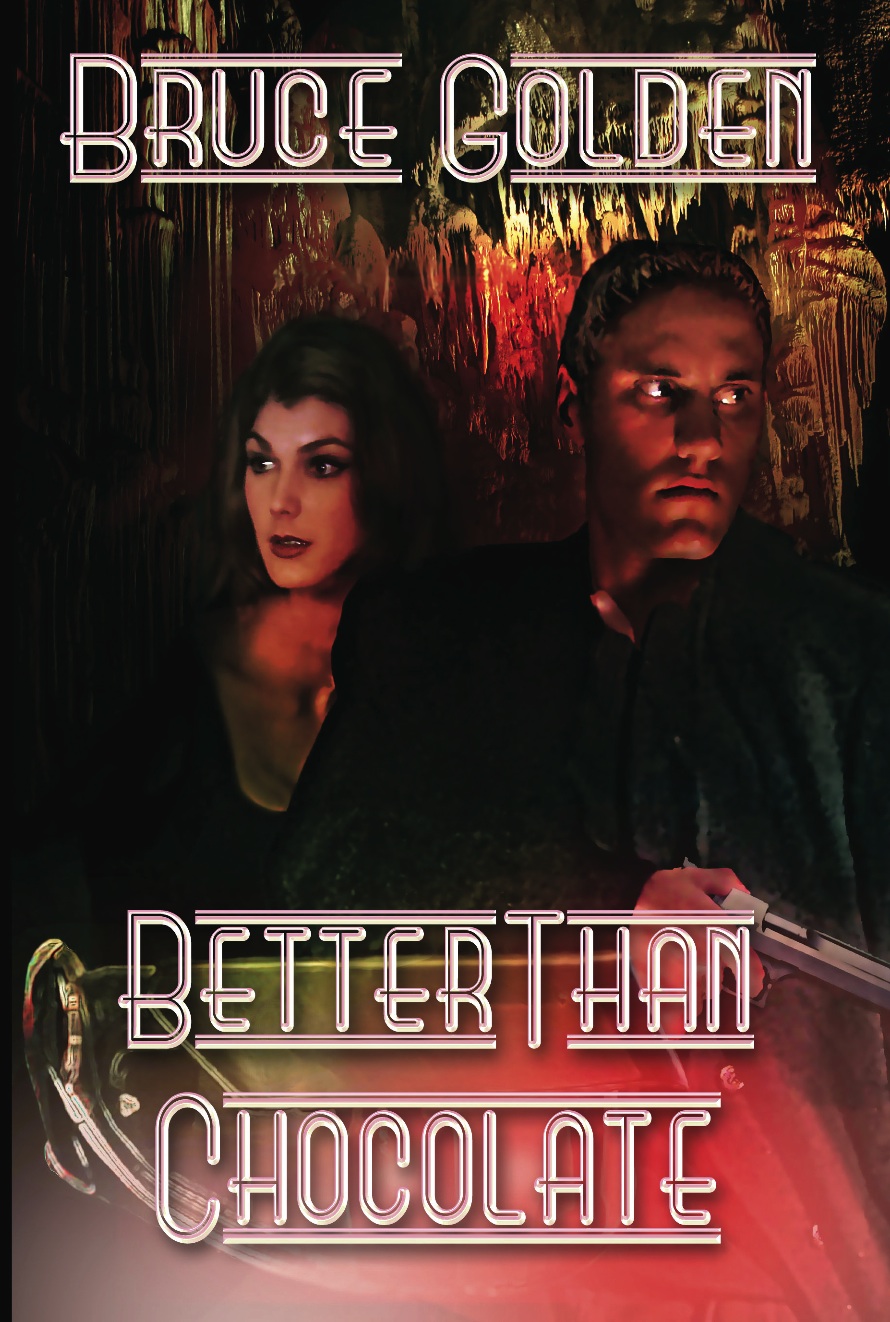 Watch the Better Than Chocolate trailer
Purchase your copy from Amazon.com
* * * * * * * * * * * * * * * * * * * * * * * * * * * * * * * * * * * * * * * *
---

Who is Bruce Golden?
Read An Interview With Bruce

PLAUDITS
FOR BRUCE'S FICTION


---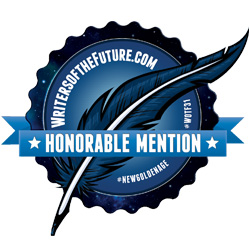 Dancing with the
Velvet Lizard


In his vibrant new collection of stories, Bruce Golden opens up the legendary toy box of science fiction, fantasy, and horror, shakes the dust off some beloved tropes and themes, and gifts us with a shiny new trove of wonders. Golden's world contains miracles large and small, all conveyed with a bright-eyed sense of wonder. Whether he's writing about sensitive medbots, android baseball players, orgasm drugs, or God Himself, he approaches his material with authenticity, insight, and compassion, as well as a colorful turn of phrase. Dedicated to Twilight Zone creator Rod Serling, this volume provides the same top-of-one's-game enjoyment as that classic show.
Paul Di Filippo
Hugo & Nebula Award finalist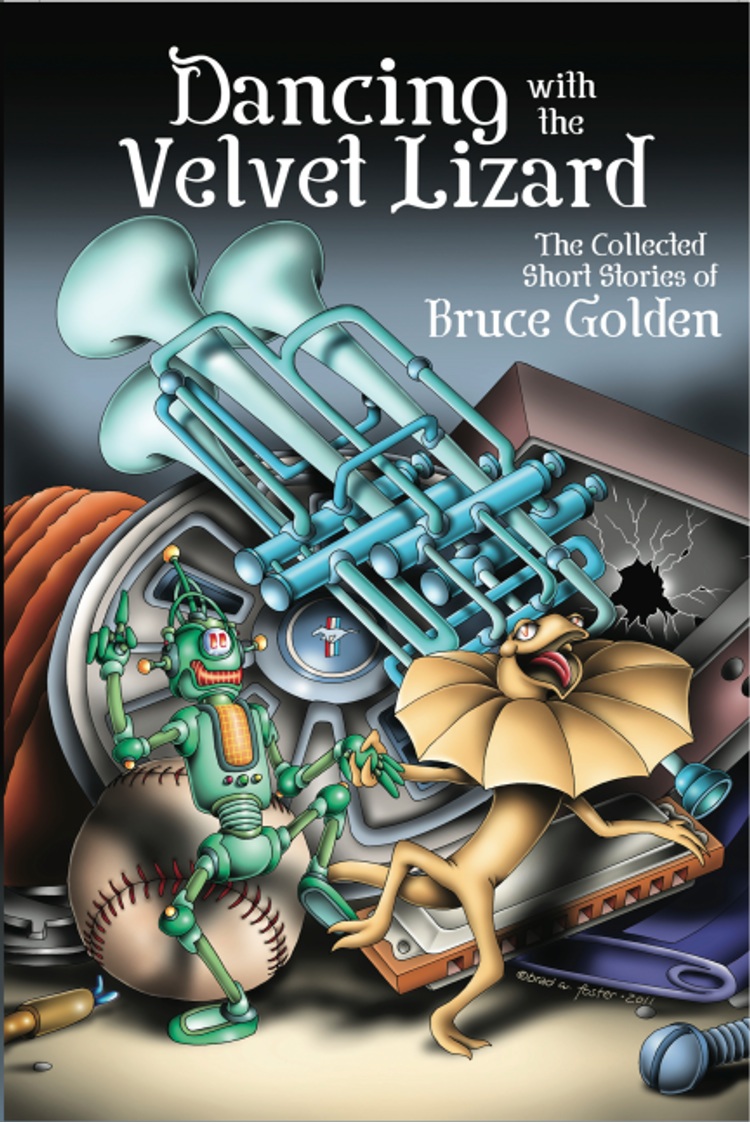 ---

Blind Faith


"Intellectual dark fiction . . . demonstrating a sophisticated use of sentence structure and imagery. Dark in its shared disappointment, confusion, and empathy for the characters; sophisticated in presentation and hidden environmental agenda."
SHADOWED REALMS

"Socked me with its twist."
IMHO

"Radically different in its telling, with minimal conversation and thickly descriptive writing . . . an original piece of flash
fiction . . . a heavy underlying statement."
AS IF


---

I Found Love
on Channel 3


"Reminds me of the classic Twilight Zone. Like the literary equivalent of those classic half-hour episodes of eerie black-and-white existential horror, it takes a simple concept, then escalates it quickly, deftly, and with originality."
TANGENT

"May surprise you in more ways than one . . . a deceptively simple and poignant tale about someone whose alienation from normal society is rewarded by a never-to-be-forgotten glimpse of the Other Side."
SPECULATIVE FICTION READER


---
The Five Phases
of Darlene
"A well-written, edgy
tale, and the best story of this issue . . . a dark retrospective on the dangers of chemically altering the mind."
TANGENT

---
---


The Withering
"Brings the final scenes to life in such a way that the hapless reader is pulled into the room with the protagonist, and you can't help but cringe."
VANDERWORLD

"Superb . . . reminded me
of the stories of
Robert Bloch."
NIGHTSHADE BOOKS


---

Hal & Dave Revisited
"A hilarious snack,
perfect for those
late-night munchies."
LENNOX AVENUE

---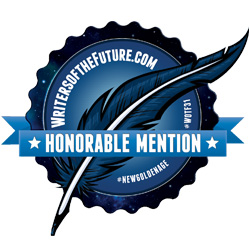 Common Time
"I was very happy to encounter 'Common Time,' which opens much like a classic military SF tale, but soon veers off in a whole new direction . . . simply compelling . . . another story to add to my list of favorites."
TANGENT